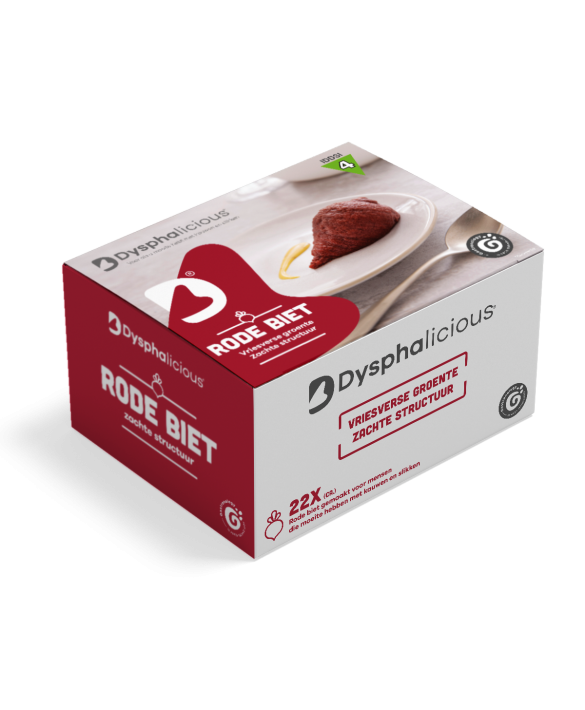 IT BRINGS BACK JOY TO THE TABLE
Gastronology's 3D food printing technology makes it possible for people with dysphagia to participate in social eating moments again; it brings back joy to the table.
Ready-made, frozen and printed products are available under the brand name 'Dysphalicious' for people with chewing and swallowing problems. The cardboard packaging contains approximately 20 pieces of soft structured fresh-frozen vegetables that are easy to heat up in the oven. The range, which is still being expanded, currently consists of carrot, beetroot, cauliflower, broccoli, peas, pumpkin, sweet potato, potato, and haricot verts.